Baby's First Year Program
Congratulations on the upcoming arrival of your little one! We are so excited to help you document their life through portraiture. Whether you choose to take part in the First Year Program, or select only a single session, we are here to celebrate your child. Our photographer Amy Garro is an insured photographer, trained in infant safety, and fully updated on all vaccinations to keep your little one safe and comfortable. She creates timeless images, focusing on connection, love, and your child's beautiful tiny traits.
Step 1: Choose your preferred style
We offer two newborn documentation styles. Not sure which you would prefer? We can chat on in the phone or in person to help you decide! You can also mix and match - one style for your newborn images, another for your milestones, etc.
Minimalist Studio
Simple backdrops, classic imagery, and neutral colors, all captured at our Fort Ben studio. This timeless option showcases the simple beauty of your little one. These sessions include baby-led posing and last 2-3 hours, to allow plenty of time to get babe nice and sleepy.
In-Home Lifestyle
Taking place in your house, we incorporate all the sweet touches of home - especially the nursery. These sessions are more relaxed, showcasing the realness and flow of life at home with a new babe. We'll only need 1-2 hours for this documentary-style session.
Step 2: Select your First Year Package
Babies change so quickly in the first year of life! Those tiny eyelashes, tight fists, and fierce yawns quickly turn into first words and steps. By scheduling multiple sessions, we'll be sure to capture all of those sweet milestones. Choose the package you'd like below, and any combination of studio and in-home settings you would prefer.
Sessions Included: Newborn, 3 month, 6 month, 9 month, 1 year
A spectacular way to document your quickly growing baby through his/her first year. All of their special milestones are captured forever - tiny smiles, first steps, toes and fingers, crawling, cruising, and more.
Pricing: $900, includes $1200 credit toward image purchase and optional complimentary maternity session.
**Most popular!**
Sessions Included: Newborn, 4 month, 8 month, 1 year
Catching all of those most-have moments and developments throughout baby's first year. A perfect option for the mom who wants to skip maternity photos, but still have plenty of portraits of baby.
Pricing: $700, includes $600 credit toward image purchase. Image purchase pricing at bottom of page.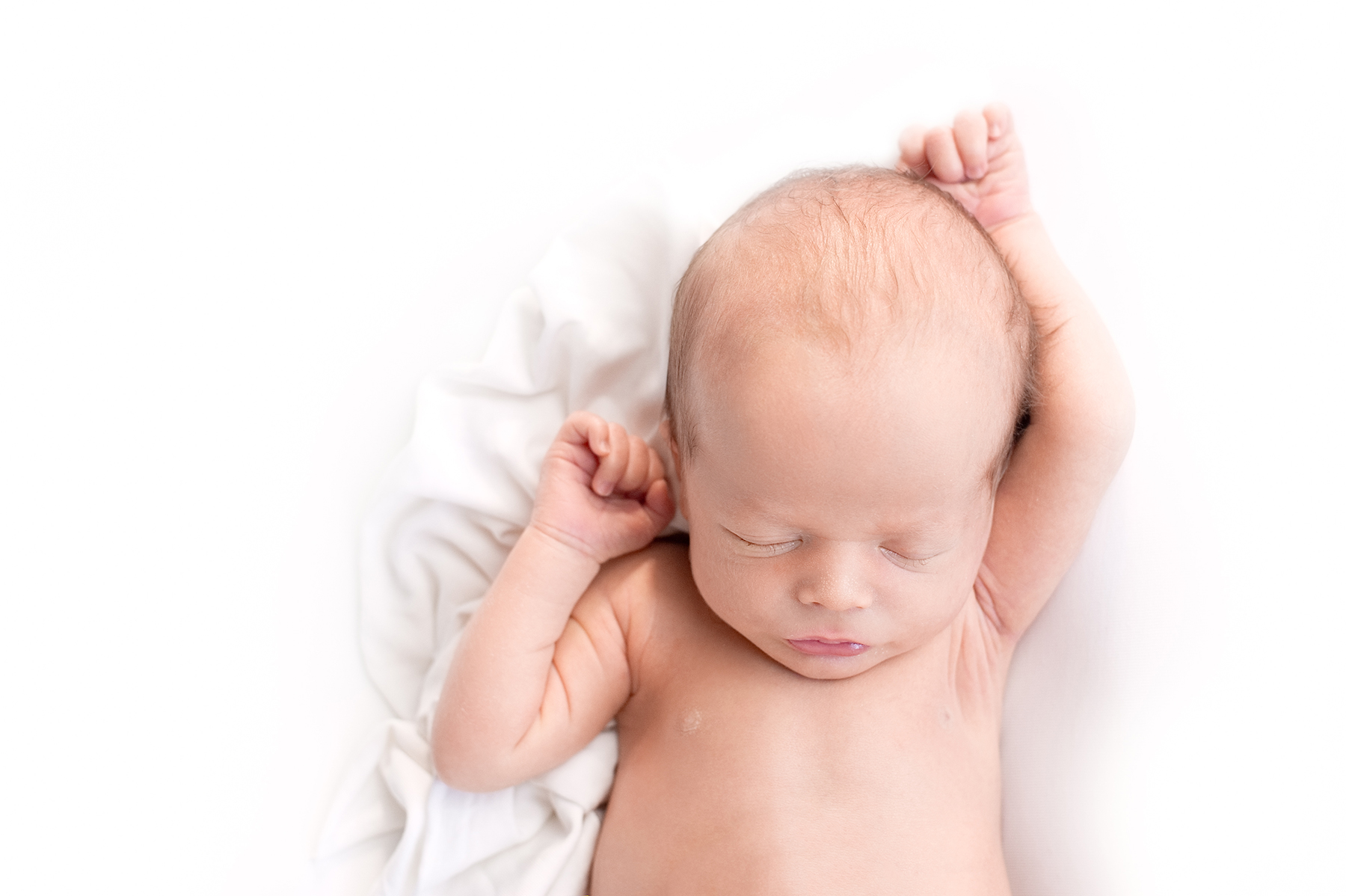 Sessions Included: Newborn, 6 month, 1 year
Petite coverage of your baby's first year.
Pricing: $500, includes $300 credit toward image purchase. Image purchase pricing at bottom of page.
Single newborn or milestone session
Pricing: $175, does not include a credit toward image purchase
Step 3: Purchase your images
Two to three weeks after your sessions is complete, you'll return to the studio for your in-person ordering appointment. We'll look over your gallery of images, and you can decide how you would like to display and enjoy your final portraits. We offer digital files, Italian wall art, and custom albums that last for generations. Your "credit toward image purchase" from your selected package will be applied during this appointment.
A La Carte images - $75 per digital file
Select 10 or more images to receive a matching album with your images. Choose between soft-touch suede, velvet, or leather covers, or woven linen.
Italian wall art
Luxuriously hand-finished by an Italian fine printer, this wall art option comes mounted on solid wood to prevent bowing and warping over time.
Not sure what size you need? We can create a to-scale mockup of your images on the walls in your home!
We also offer complimentary installation services with all wall art purchases. Artwork begins at $750.